QUICK FOOD.
OLD FASHIONED FLAVOUR.
Premium Sausage is committed to processing and providing quality wholesome food products to our customers through friendly and exceptional service. We are committed to the Seven Persons community and do our best to contribute to its wellbeing.
This is Premium Sausage's motto and is what this great little place has in store for you.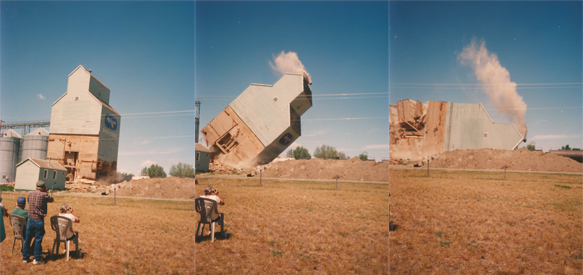 The current design of the Premium Sausage building came about because of the slow and steady disappearance of the Grain Elevators that used to be present in all small towns on our Prairies. The disappearance of these Prairie Sentinels has left a gap on our prairies. The Premium Sausage building also stands as a reminder of these elevators that introduced each traveller to the small town it was a part of. A small picture museum on the top floor of the building boasts a great view and old pictures of what the small town of Seven Persons looked like in years past.
In 2009 Mark and Debbie Penner purchased Premium Sausage from Ralph and Elaine Erb who started the business in 1990. Mark Penner was hired during their first year of business and had an important role in the steady growth of the business and it easily transitioned under the new ownership due to Mark's experience and hands on contribution to the recipes. The business has continued to grow in response to great customers with great taste!